MENTAL PANDEMIC: What would have happened just 5 years ago with the seasonal flu if today's Covid hysteria were applied to it?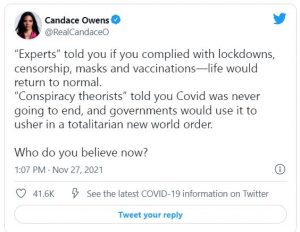 Candace Owens said it best in a tweet just recently: ""Experts" told you if you complied with lockdowns, censorship, masks and vaccinations—life would return to normal. "Conspiracy [...]
from Health News | Health News & Health Studies
Read The Rest:health.news...